Greenways
Spend some time relaxing outdoors on the 9 mile Greenville Greenway, either walking, running, or biking by yourself, or with friends and pups! The greenway has several entrance points to allow you to hop on and off at your convenience, and winds through the city from the Greenville Town Common along the Tar River past the "The Grid" University neighborhood and the Greenville Dog Park, down to the Green Springs Park on Green Mill Run creek, through Elm Street Park to College Hill on East Carolina University's campus and through the ECU Athletics Campus, passing over bridges, picnic areas, and scenic overlook spots to end at Evans Street Park. Future plans for extending the greenway will take it from Town Common west to connect fully to the Medical District. Remember when on the Greenville Greenway always use good greenway etiquette!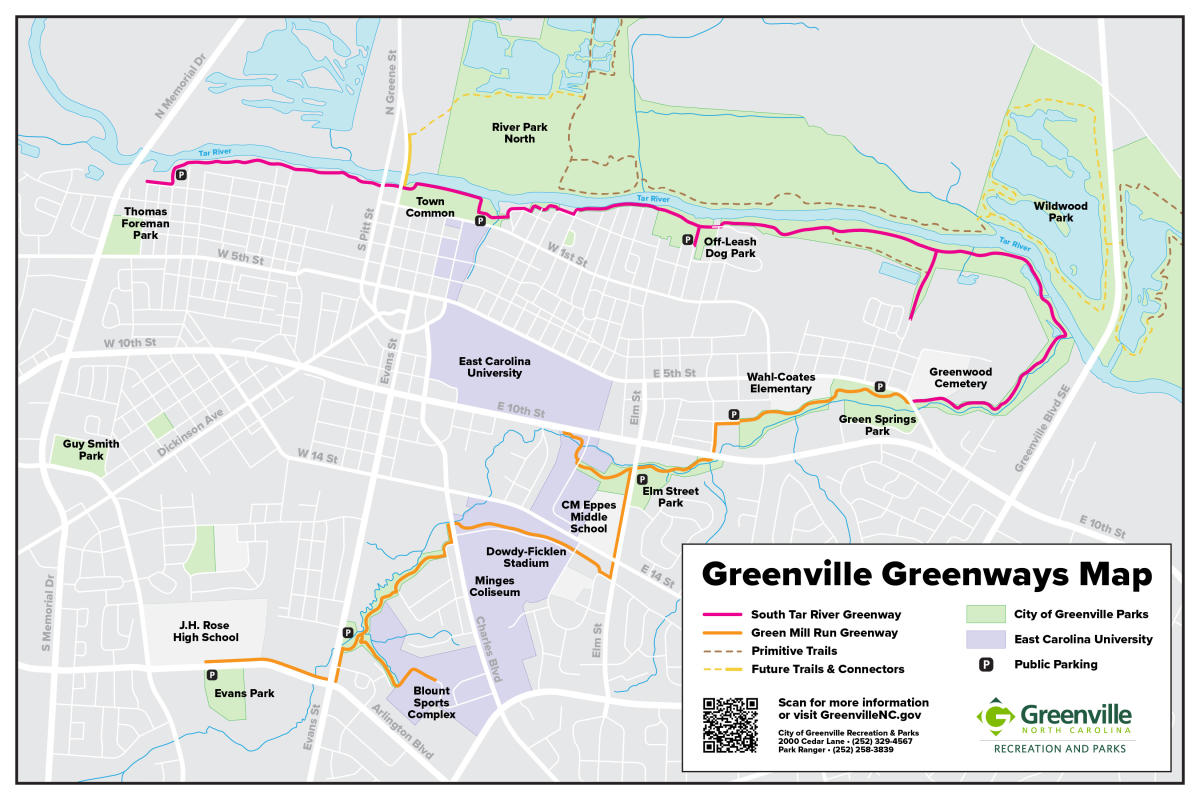 Welcome to a food lovers paradise in Eastern NC! A hub for dining in the region, you will find...
You will find lots of attractions and things to do in Greenville and Pitt County! Find outdoor...