Looking for ways to celebrate moms, grandmothers, and all the special ladies in your life in the Greenville-Pitt County area May 14th? We got you, here are plenty of ways to make the mom in your life feel loved in a variety of ways!
Don't forget to show some love to the community by supporting local small businesses this year! There is so much to do in the area! Our ever evolving food scene is sure to impress. In Greenville, there are lots of mouth-watering spots to take your mama for any meal! Our outdoor spaces are great for the relaxing or adventure seeking family. Along with our numerous indoor activities, there is no way that you can't fill a day with local fun this year! 
Events Around Town
A good place to start planning for any special day is to look at our Events Calendar to see if anything is happening in the area you may want to attend. Consider building your Mother's Day plans around any of the activities below for a stress free experience!
May 6th: Mothers Day Market @ the Village
May 6th: Wild About Mom @ Wildwood Park
May 14th: Free Boating for Mother's Day @ River Park North
May 14th: Mother's Day Drag Brunch @ The Scullery
May 14th: Mother's Day Charcuterie Board Class @ Stokes Family Farm
But First… Brunch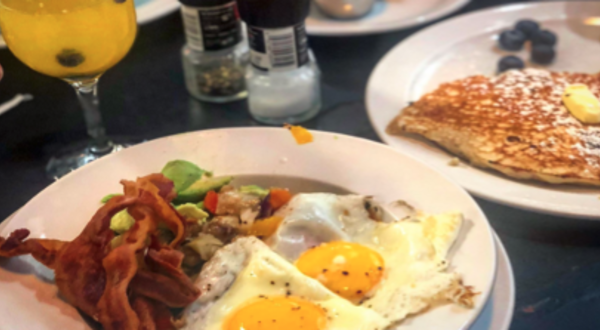 The Scullery: Photo Courtesy of Visit Greenville, NC
Who doesn't love a good brunch? The perfect way to fuel up for a great day, with a lighthearted and more casual atmosphere! There are so many options in the area, but a good place to start are spots such as Sidebar, Coffee + Spice, Starlight Cafe, or Cafe Duo! Don't forget that The Scullery is hosting a ticketed Mother's Day Brunch (so plan accordingly).
Good Food… Good Mood

Ford + Shep: Photo Courtesy of Visit Greenville, NC
If dinner is more of the vibe, consider visiting restaurants in the Dickinson Avenue District such as Ford + Shep, Native Fine Diner, or Dickinson Avenue Public House. There are lots of activities to pair with the perfect dinner; such as axe throwing at Stumpy's Hatchet House or grabbing a beer at Pitt Street Brewery. If the Uptown area isn't your go to, Nino's or The Rickhouse have your back!
For a full restaurant directory organized by cuisine, check out our restaurant listings HERE. 
In The Great Outdoors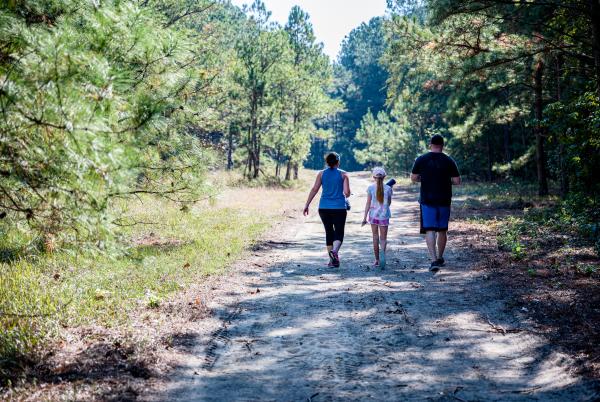 Wildwood Park: Photo Courtesy of Aaron Hines, City of Greenville. NC
In May, the weather here in Greenville couldn't be better! Spend some time outside and enjoy the fresh air with the family! Take your mom for a picnic at one of our local parks, such as Wildwood Park, River Park North, or along the Greenville Greenway! If you need something more interactive, it's also prime time for strawberry picking. Head to one of our adorable local farms such as Strawberries on 903, Brock Farms, or Homeplace Strawberries and More. 
In The AC
For an indoor alternative, take a moment to breathe and relax at Purple Blossom Studio for a walk in yoga class, this studio has been a community staple for the past 10 years! To round out the wellness experience, grab a juice at Fresh Vibes or a smoothie at Uptown Nutrition! For the artsy crews, wander around Emerge Art Gallery or make some art of your own at the Painted Peacock! This family owned establishment is located in Arlington Village, and has a wonderful variety of items to paint.
Shop Til You Drop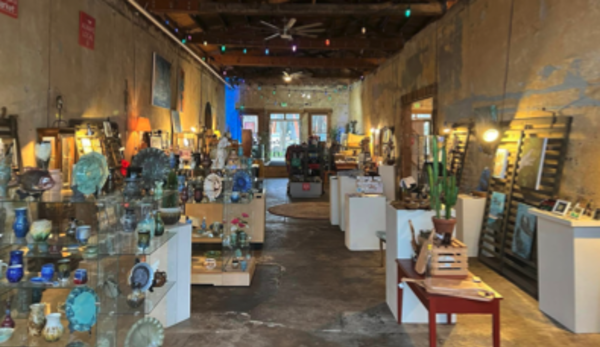 Photo Courtesy of Farmers and Makers Market
For some retail therapy, shop til you drop while exploring different areas in Greenville! We suggest checking out Arlington Village and Uptown Greenville for your shopping needs! A great option in the Uptown District is the Dickinson Avenue Antique Market, or the Farmers and Makers Market! If you're not in the Uptown area, check out The Venue, a cute little vintage shop and antique mall on Memorial Drive! 
Gifting Made Easy
After all that quality time, show some love to your mom and the Greenville community! We've put together a list of gift ideas from local vendors that will make your mom feel extra special! With every budget in mind, the list goes from most budget friendly to a bit of a bigger budget. 
Hand Roasted Coffee (Blackbeard Coffee)
Box of Handmade Chocolates (Jenni's Ugly Chocolates)
Her Favorite Wine (Simply Divine Oil and Wine)
Gift Basket of Local Goodies (Farmers and Makers Market)
A Beautiful Bouquet of Flowers (Jefferson's Florist) (A Fling of Flair Florist)