Arrgh ye ready for PirateFest 2023?! Mark yer calendars for Saturday, April 15th and set sail for Uptown Greenville, as PirateFest will be commandeering Uptown (1st Street and Town Common) for the 16th time! The event will be happening from 11am - 8pm, with plenty of tomfoolery to entertain your crew!  Including a beer and wine garden, roaming pirate bands, sword fighting, a pirate encampment, live music, and more. This year's festival concert headliner is Maddie & Tae, an iconic award winning country music duo, performing at the Greenville Town Common Amphitheater starting at 7:15pm!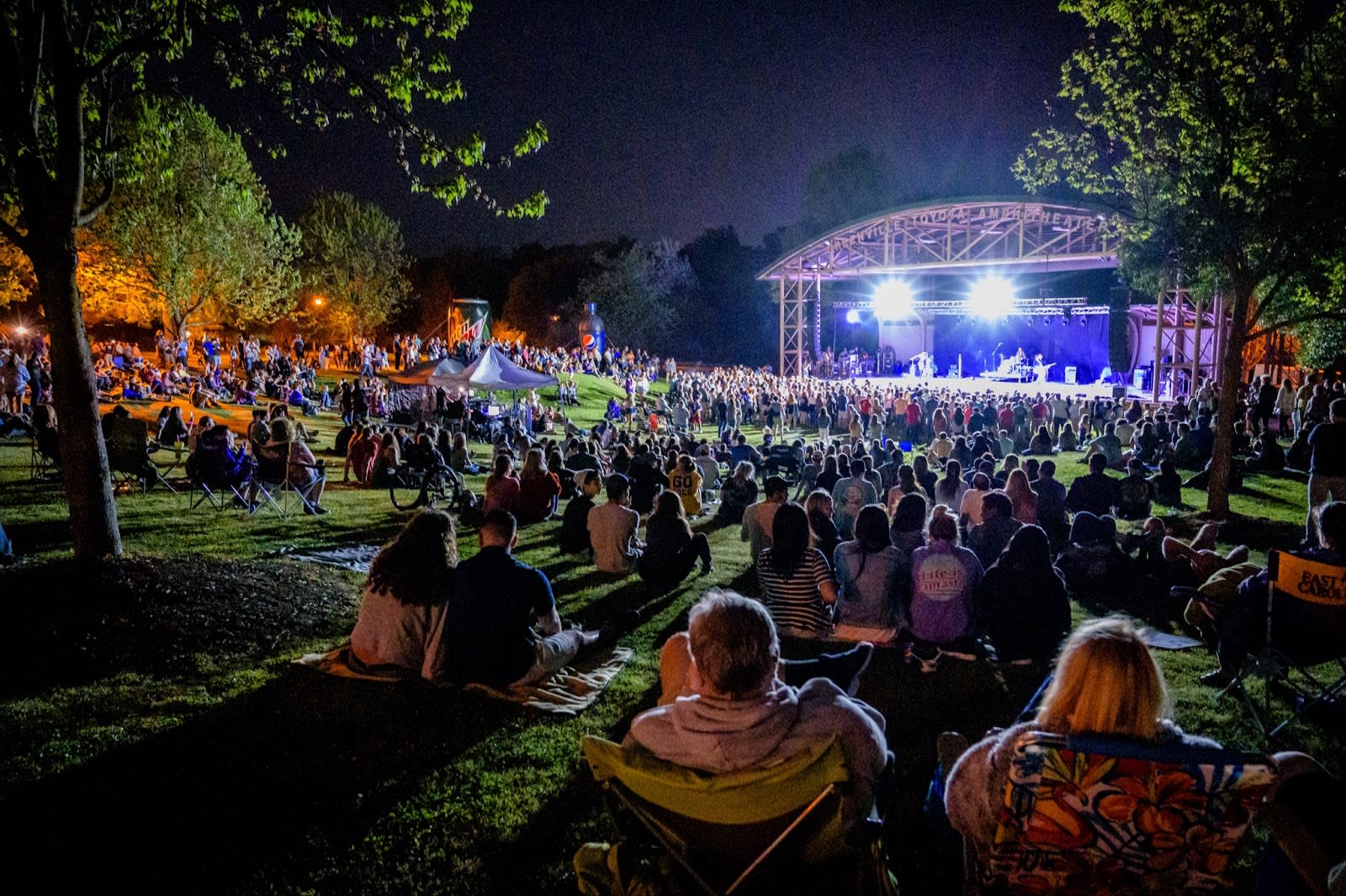 Come for PirateFest and stay for Pirate Nation! Pirate culture is deeply ingrained in Eastern North Carolina due to the Outer and Inner Banks being a protective haven for pirates during the 1700's. This buccaneer backstory is the reason why East Carolina University's mascot is Pee Dee the Pirate! Another pirate you may recognize, Blackbeard, lived just down the Tar-Pamlico River in Bath, NC. You can even visit ECU's Queen Anne's Revenge Conservation Laboratory to visit the remains of his ship yourself!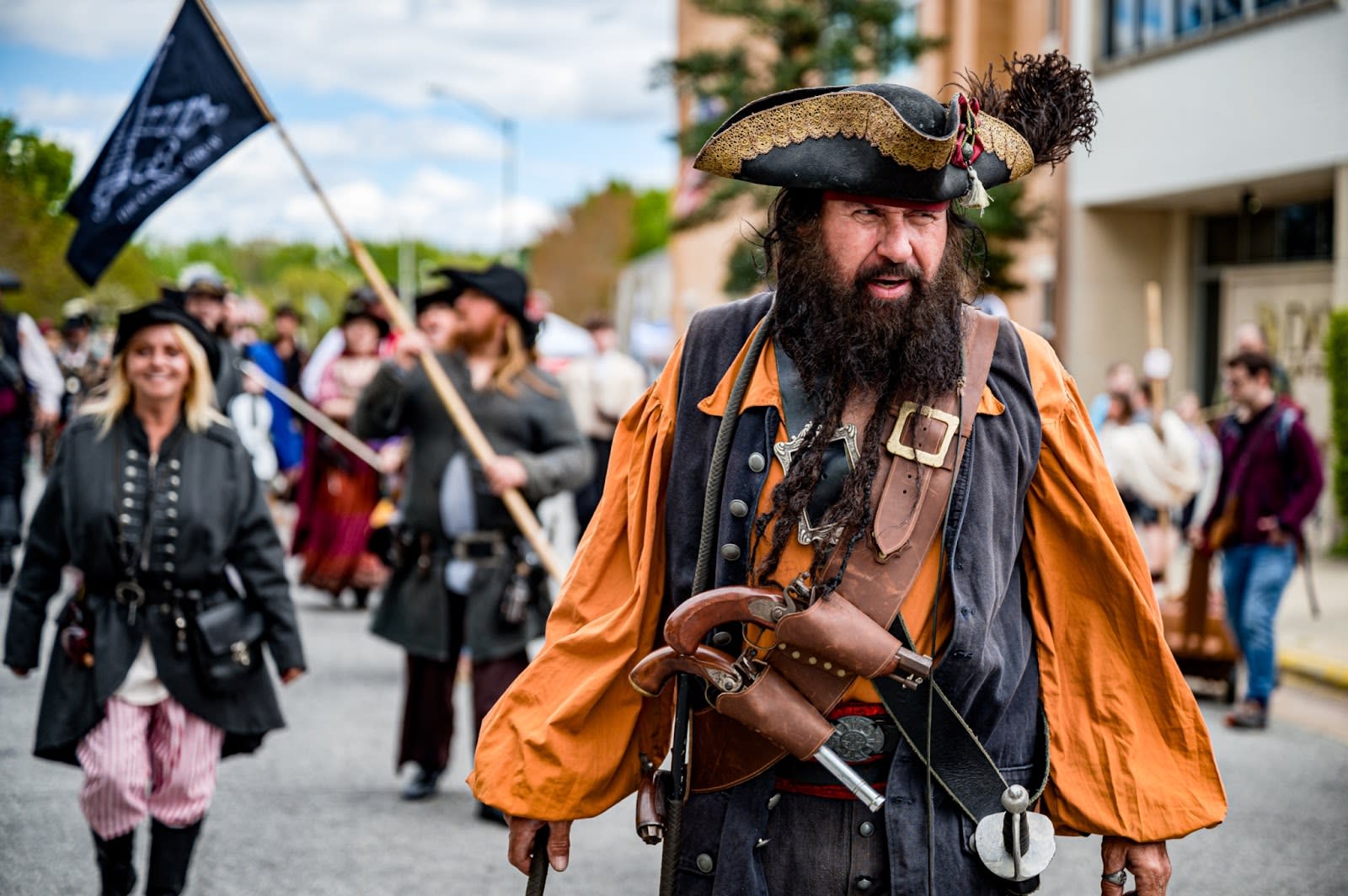 Between all the sea shanties, take a break and support our local businesses. Grab a bite to eat at The Scullery, a pastry at Coastal Fog, or your favorite caffeinated beverage at Blackbeard's Coffee Roasters! Feeling adventurous? Take your hearties to Captain Jack's Mini Golf, or on a paddle down the Tar River with Riverside Recreation! If you forget to wear your purple and gold, you can head to UBE in Uptown for all your pirate wardrobe necessities.
​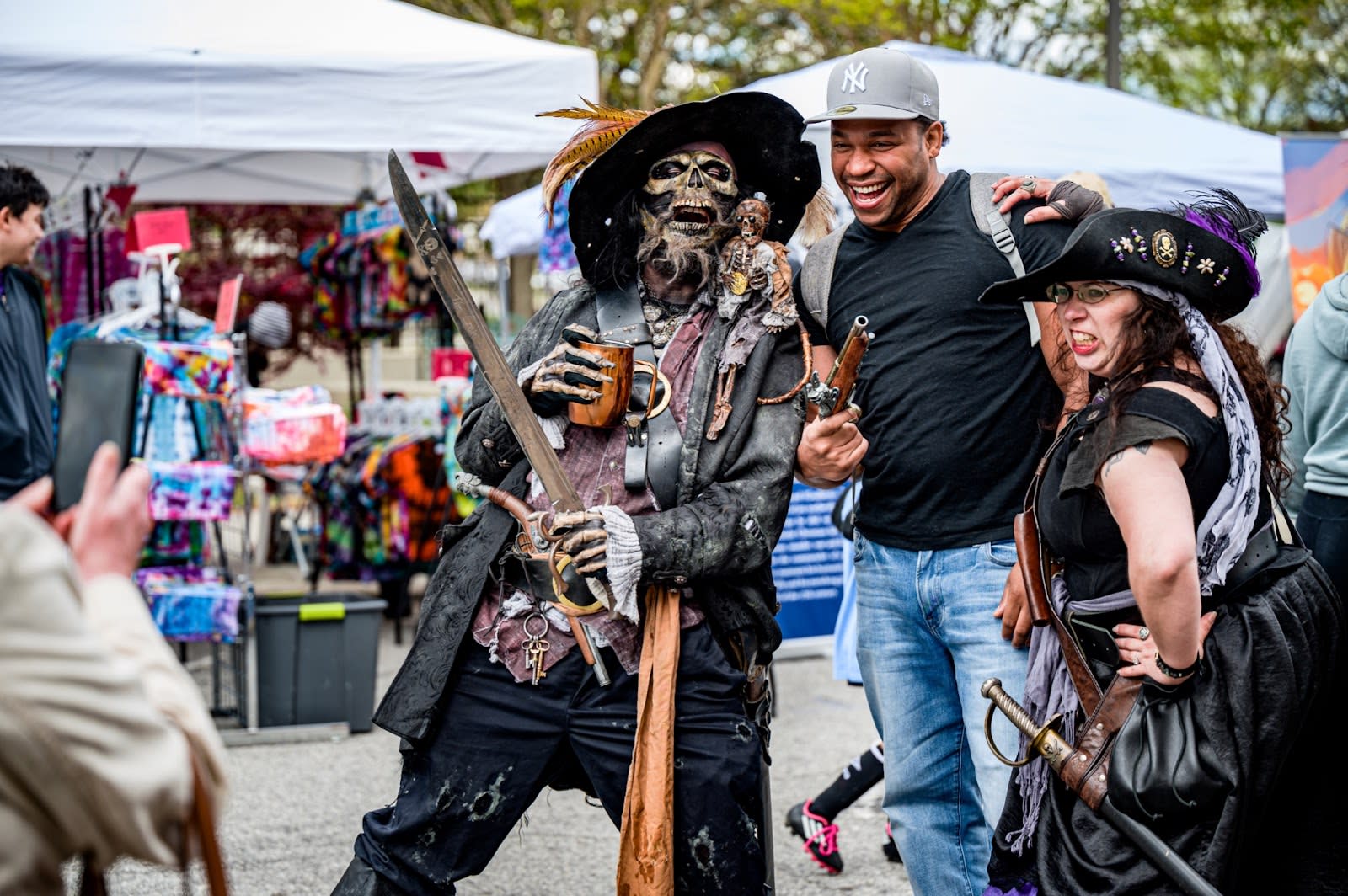 PirateFest's Opening Ceremony is at 11am at the Town Common, followed by the Parade of Pirates!
FOR THE FULL PIRATEFEST EVENT SCHEDULE, VENDORS, AND MORE INFORMATION CLICK HERE!
PirateFest is co-hosted by the City of Greenville, NC and Uptown Greenville. 
Photography Credit: Aaron Hines/City of Greenville, NC