School is back in session, the air is getting crisper, and college students have returned. Fall is officially here, and it is one of the best times to visit and explore Greenville-Pitt County! There is no shortage of things to do, hidden gems to discover, and trails to hit. Greenville-Pitt County is a perfect fall getaway, or stay-cation for all!
Fun on the Farm
Looking for pumpkins to carve? Corn fields to get lost in? Hayrides for a little fall joy? Then Pitt County is the place for you! 
Find classic fall fun at Stokes Family Farm, featuring a petting zoo, playground, and hay ride! Or explore the corn maze of the season at Briley's Farm Market with their unique ECU Pirate-themed maze! Take home pumpkins from both of these adventures and check jack-o-lantern carving off your fall bucket list in the same trip!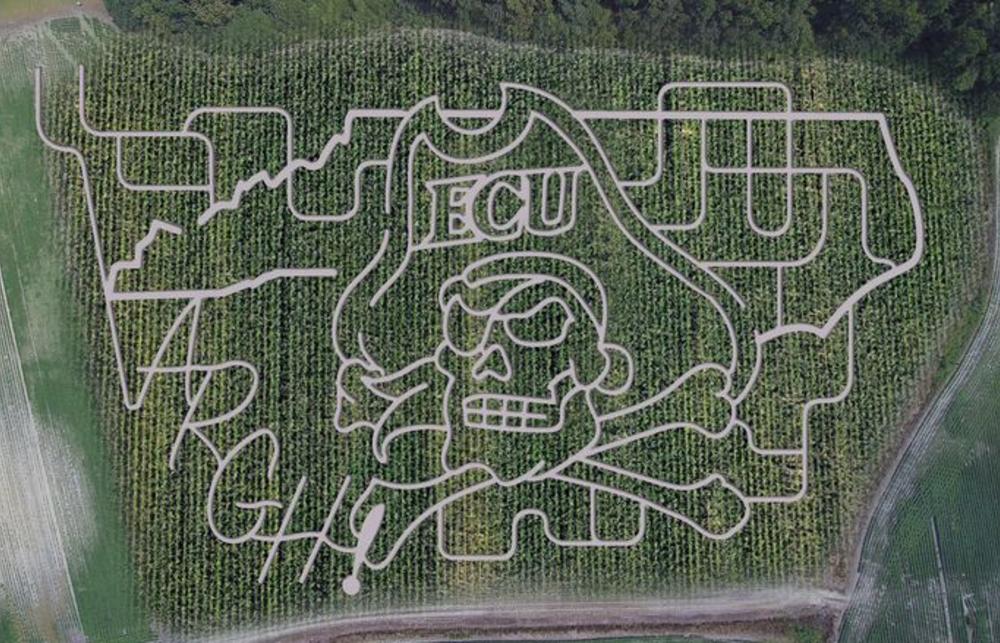 Photo Courtesy of Briley's Farm Market
Try Something Spooky
Eastern North Carolina is a region that is full of rich history, but has anything or anyone hung around after? Find out at The Eastern Carolina Village and Farm Museum's 2nd annual Historical Ghost Walk!! On October 7th and 14th, from 5:45pm - 7:45pm, enjoy guided tours depicting spirited historical events and stories. 
For a more traditional spooky time, try a haunted trail! Feel fear in the wilderness during the Festival of Fright Haunted Forest in Wildwood Park, October 27th & 28th, from 7:00pm - 11:00pm. Or head out to Ayden any Friday or Saturday in October, 8:00pm - 10:30pm, for the terrifying Frightland Haunted Trail!  
For a more child-friendly activity, the Greenville Museum of Art is hosting their Halloweeni Jamboreeni on October 28th! This Addams Family themed event will have arts and crafts, games, candy, food trucks, a bounce house, face painting, and more! Dress up in your favorite costume and bring a candy bag for the trunk-or-treat stations too!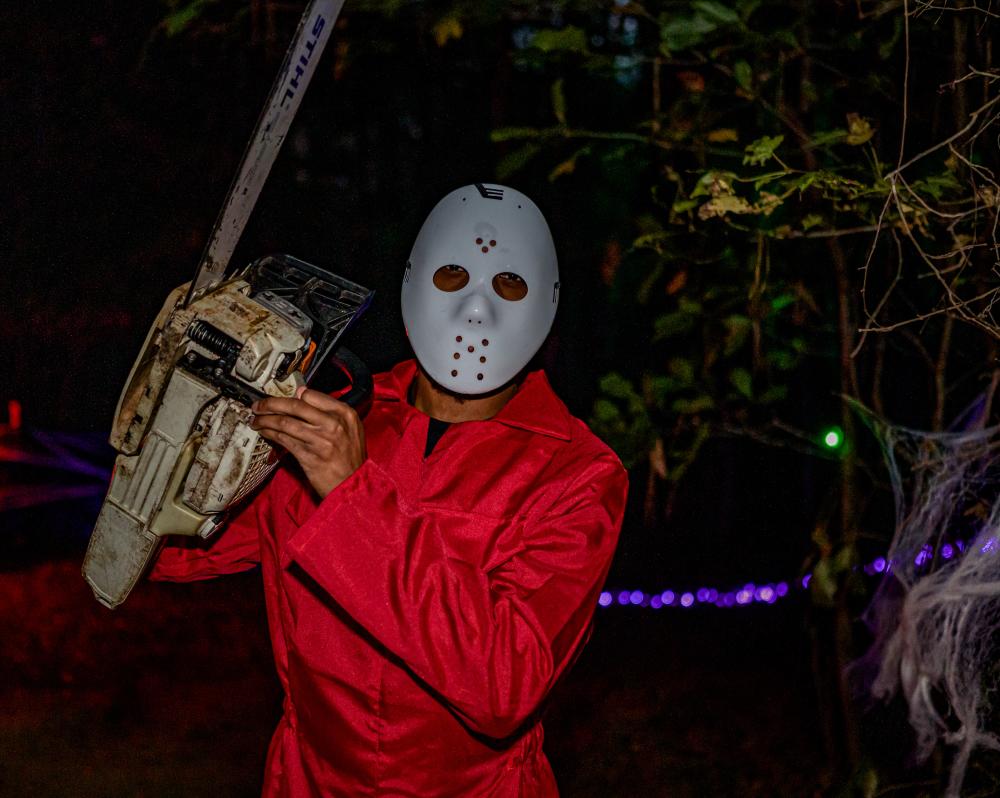 Photo Courtesy of Aaron Hines/City of Greenville, NC
Experience Pirate Football
It wouldn't be fall in Greenville without going to a Pirate Football game! Cheer on ECU at one of the remaining home games at the iconic Dowdy-Ficklen Stadium in the heart of Greenville. Don't know any ECU gameday traditions? Read our blog to feel like part of the crew! 
For the full Pirate experience, add Freeboot Friday and Saturday tailgating to your weekend itinerary! Don't forget to check out UBE for all the purple and gold swag you could dream of as well.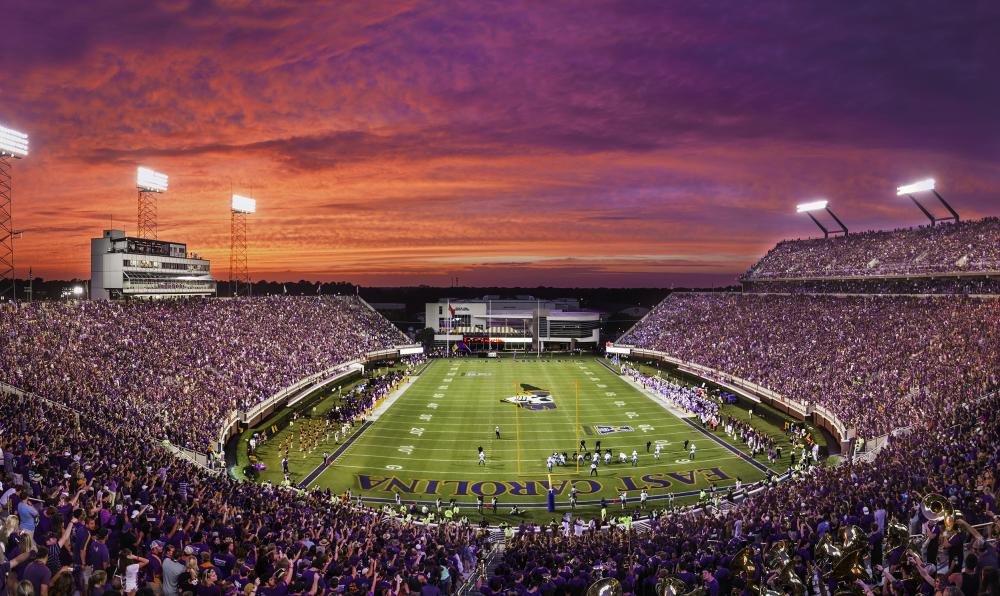 Photo Courtesy of ECU Athletics
See the Leaves Change
A favorite thing to do in Eastern NC is admiring the colors of every sunset, but starting around October you can admire the color changes of the leaves too! Head to a local park like River Park North or Wildwood Park to hike the trails or sit and watch the seasonal changes of nature. For full fall vibes, bring a seasonal warm drink as well! 
Insider Tip: For a great fall date or activity, bring a picnic blanket and craft to the Town Common and enjoy the breathtaking view of the Tar River in peak fall mode, then take a stroll along the Greenville Greenway! 
Sip on a Seasonal Beverage
From breweries, cocktail spots, to local coffee shops, Greenville-Pitt has you covered on any seasonal drink you could dream to sip on. Try Backstage Coffee's themed rotating menus, along with the mouth-watering permanent selection as well! If you're more of a cocktail person, Sup Dogs will be opening up Crush- a new small-batch vodka distillery and cocktail lounge in October and will be serving up their legendary Sup Crushes with their vodka made in-house.
For a more traditional fall experience, many Pitt-County breweries and bars are hosting Oktoberfest events! Grab a local brew and celebrate fall with a German Flair! Prost!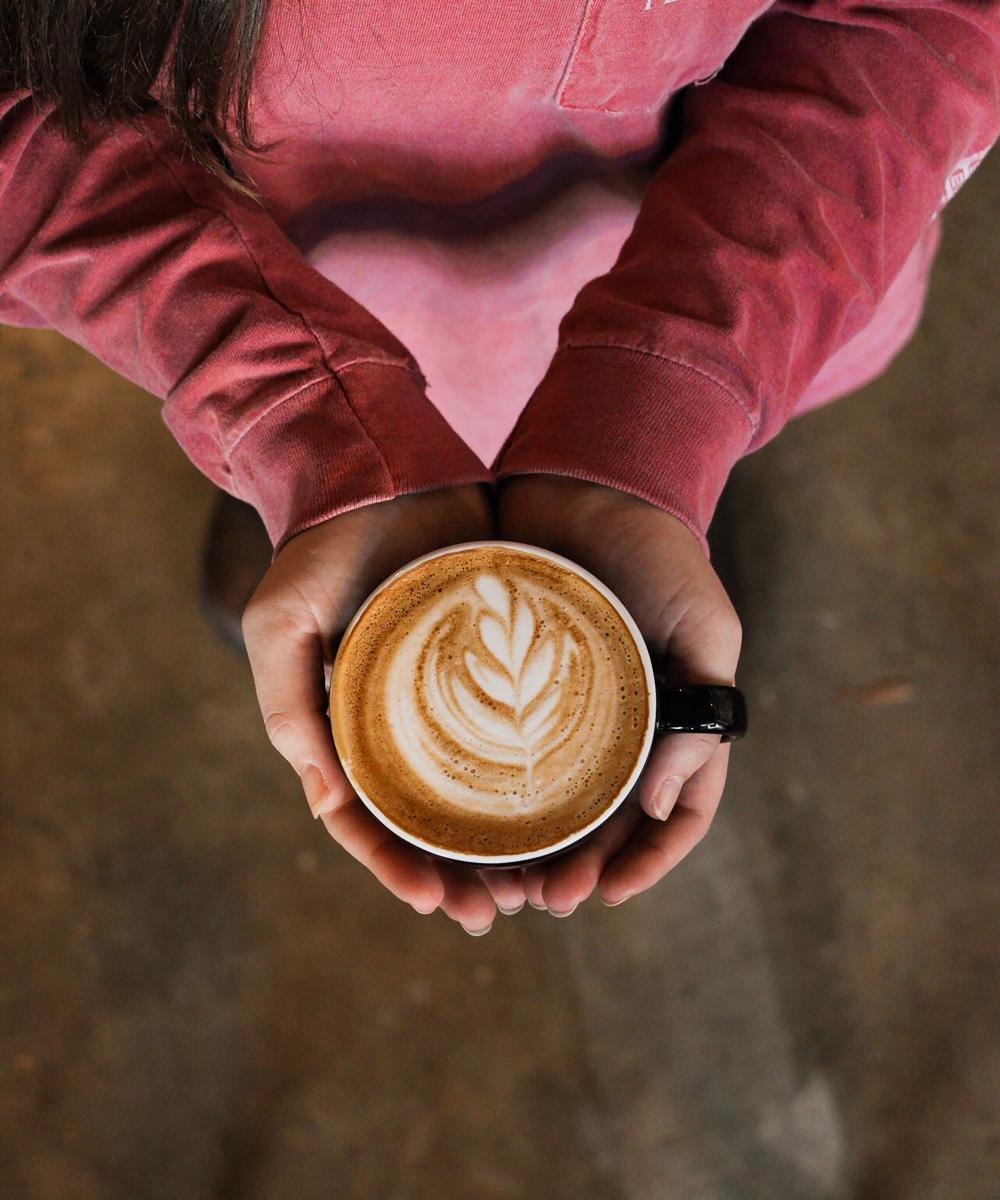 Explore a Neighboring Town
Did you know that Greenville has 7 surrounding towns in Pitt-County alone? Each of these spots has their own small-town charm and feel, and are the perfect place to have the Eastern NC fall experience! Grab lunch at the award-winning Skylight Inn in Ayden, or dinner at the Plank Road Steakhouse in Farmville, finish the night off with live music at the R.A Fountain General Store for live music!