GREENVILLE, NC - The Greenville-Pitt County Convention & Visitors Bureau (Visit Greenville, NC) is pleased to announce Rachel Whitten, Director of Sales & Services was recently awarded the Patsy B. Smith Award by the Associations Executives of North Carolina (AENC) at their annual conference in Wilmington.
This award is the highest award presented in the CVB and Affiliate membership category recognizing outstanding professionalism and exemplary service to the association community, as well as the recipient's contribution to their employing organization and to other professional organizations.
"Winning this award means lot to me. To be nominated by my peers, and selected by the committee from a pool of other amazing candidates, is a great honor," stated Rachel Whitten, Director of Sales & Services for Visit Greenville, NC. "I am grateful for my AENC network of friends and colleagues that are constantly helping me to grow in my personal and professional development within our industry."
This award is named in honor of Patsy B. Smith, who served as a waitress in a local Asheville restaurant before becoming a dining room hostess at the Grove Park Inn, working her way up to the position of Association Sales Manager. When Patsy began working at the Grove Park Inn it only had 100 rooms, and she watched the property and AENC grow over the years, putting her heart and soul into the organization and the association community. Patsy ultimately became the first Affiliate member to serve on the AENC Board of Directors.
"I am thrilled that Rachel's efforts and achievements within the Association Executives of North Carolina are being recognized by her colleagues," stated Andrew Schmidt, President & CEO of Visit Greenville, NC. "This is a well-deserved honor as well as a testimony to her dedication and love of the travel and tourism industry."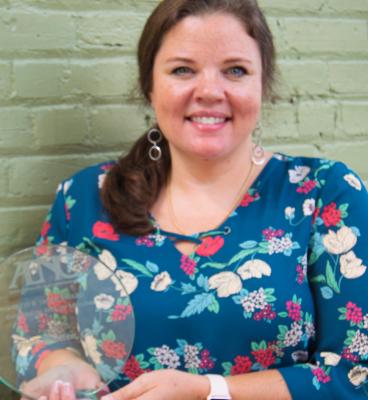 For more information about the Associations Executives of North Carolina, please visit: www.aencnet.org
For more information, please contact:
Rachel Whitten, CMP
Director of Sales & Services
Visit Greenville, NC
Office: 252.329.4244
Email: rachel@visitgreenvillenc.com