Friday, June 16th
Bring your family and friends out to Greenville Grooves on Friday, June 16 from 6pm - 9pm at the Greenville Town Common. June is African American Music Appreciation Month, and local jazz legend and ECU School of Music professor Carroll V. Dashiell and the CVD Band will once again return to the stage playing classic jazz, Motown, and R & B hits that are sure to get the crowd movin' and groovin'! Enjoy food trucks, a local arts and crafts market, fireworks show, and more!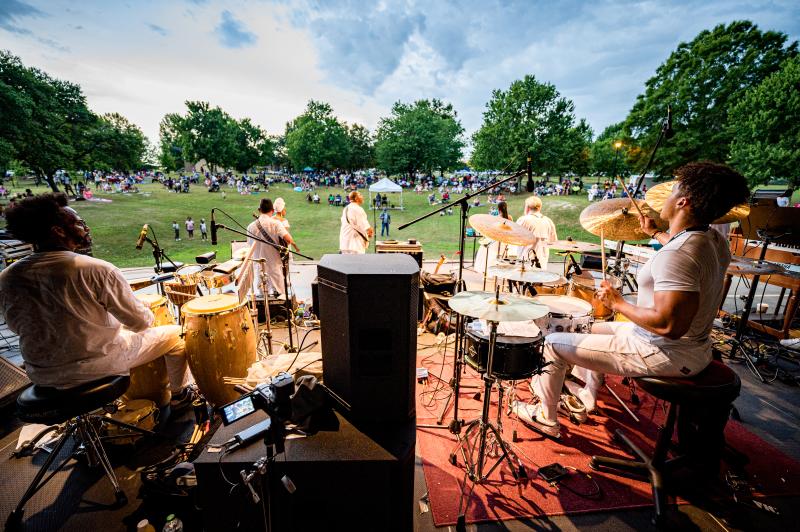 Saturday, June 17th
The West Greenville Health Council is hosting their 6th Annual Juneteenth Event on Saturday, June 16 from 10am - 2pm at the Eppes Recreation Center at Thomas Foreman Park featuring wonderful community information, resources, and vendors!
Grab a tasty brew and shop with Black-owned businesses, artists, makers, and more at the 3rd Annual Juneteenth Black Vendor Market Saturday, June 17 from 6pm - 9pm at Pitt Street Brewing Company!

Sunday, June 18th
Honor the significance of Juneteenth and the history of the Shore Drive neighborhood and original location of the Sycamore Hill Missionary Baptist Church during a special Juneteenth Sunrise Service featuring spoken word, songs, and reflection on Sunday, June 16 at 6:30am at Sycamore Hill Gateway Plaza at the Greenville Town Common. Seating for this service is limited.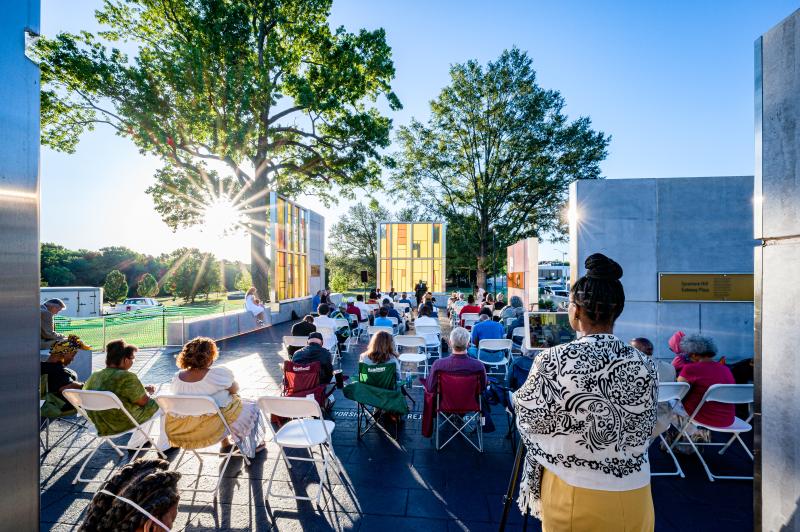 Ayden will host its annual Juneteenth Health and Wellness event Sunday, June 18 from 2pm - 7pm at the Ayden Arts and Recreation Center located at 4354 Lee St. This event will focus on bringing resources, education, fun, and retail to the community centered around wellness and access to services, providing health and wellness screenings, financial support, and education centering on black families and men's health.
Head over to the Dickinson Avenue Arts District for the 4th Annual Juneteenth Celebration on Sunday, June 18 from 5pm - 8pm hosted by the Greenville Theatre Arts Center located at the historic Roxy Theatre on Albemarle Avenue. Have an evening filled with music, performances, entertainment, food, and community fun and fellowship!
Spend a relaxing evening by the Tar River on Sunday in the Park featuring Bill Myers & The Monitors on Sunday, June 18 from 5pm - 9pm! Jam to sweet tunes from this legendary Motown band, shop with local vendors, and find delicious street eats from on-site food trucks Williams Catering and Jessi's Cones & Shakes. Vendors open at 5pm, and the music starts at 6:30pm!
Monday, June 19th
Our Visit Greenville, NC Visitors Center & Offices and City of Greenville, NC Offices are closed in honor and observance of the Juneteenth holiday.
All Weekend & Year Long!
Take a self-guided walking or driving tour of the Greenville-Pitt County African American Cultural Trail to learn more about Greenville's Black history and culture in our downtown and beyond. Download the African American Cultural Trail of Greenville-Pitt County Brochure and download the Visit Greenville, NC App on the Apple App Store or Google Play on your phone to follow along the African American Cultural Trail for more information and to hear audio interviews!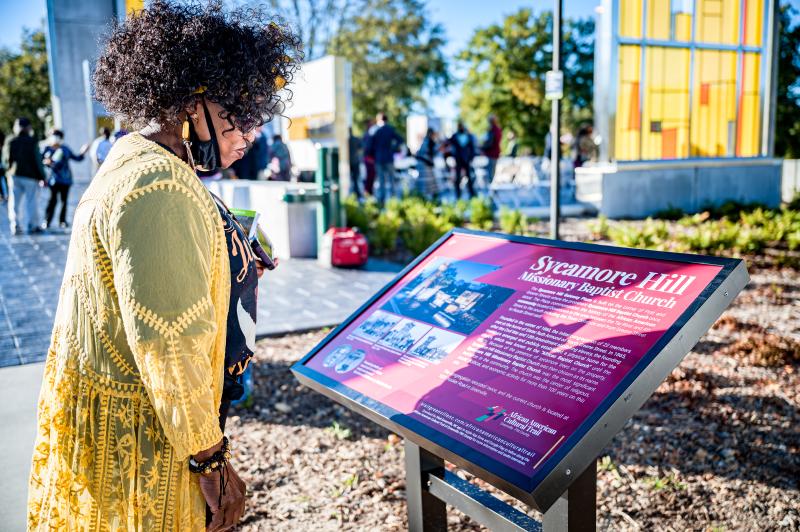 Getting Hungry? Need an Energy Boost? Want to Explore the River?
Feed your stomach and your soul at GK Cafe. Find coffee and creative Southern dishes with global influences at Coffee + Spice. Rent a kayak, SUP board, or pedal boat and hit the water with Riverside Recreation. Be sure to stop by some of our many Black-owned restaurants, coffee shops, outdoor outfitters, retail businesses, and more this weekend and all year long!   
Did we miss a Juneteenth celebration or event? We appreciate you looking out.
Let us know so we can update this list! Email us at info@visitgreenvillenc.com. 
Photo Credits: Aaron Hines / City of Greenville, NC